Today I'm linking up…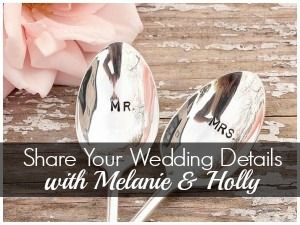 I have about a bazillion crazy awesome pics from my wedding…too many to post here..but  you can check out the vids. It's like being able to press fast fwd on a photo album.
First..let me share with you my ALL time fav pic in the history of everrrr….which also so happens to be from my wedding…
I have it on canvas in my dining room.
Speaking of my dining room….I actually found this picture for my dining room wall at Kirkland's & coordinated my whole wedding around it so that I could use my wedding decorations in my dining room.
You can see my dining room & how the decorations fit HERE.
Danny & I got married ON our 10 year anniversary. We have always used the date of our first kiss, September 29, 2000 as our anniversary date. So 10 years later we married on September 29, 2010.
We wanted it really small & private but not JP style. I wanted the dress and the cake and the pictures…and he wanted it just us.
So I booked a GORGEOUS place in the mountains in Arkansas for the week. We took along just our kids & our parents & two of our closest friends. We spent the week fishing, riding 4-wheelers & just relaxing.
It. Was. Perfect.
The 700 acre place had a private lake, private indoor pool, games room, 4 bedroom houses, & exotic animals roaming free. We were the only guests that week & the people that owned it were dealing with a death in the family so they weren't there…so we pretty much had the whole place to ourself all week!
Check out the beautiful pics of the place in the video.
The chapel was on top of a hill overlooking the lake. ABSOLUTELY STUNNING. Everything was just so gorgeous.
My fav part was my cakes! They were over the top awesome! SOOO much detail & exactly what I envisioned! The grooms cake with a 4-Wheeler splashing mud onto a beautiful wedding cake!
I wouldn't have changed ANYTHING about my wedding…everything was amazing & just perfect for us!
Oh…& at the end of the night…I hopped on this..
and drove down to this…
To be baptized in the lake in my wedding dress..
I'm adding a gallery of some of the pics so they can be pinned…just click on the pic to make it bigger.