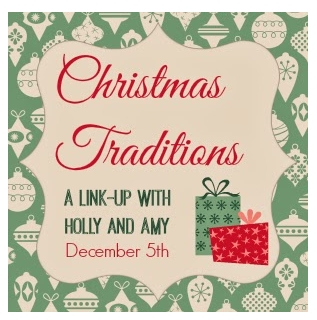 We don't really have Christmas traditions in our family…we just kinda wing it as we go.
When I first had kids I had these grand plans of all the wonderful traditions we would carry out every season….like decorate cookies for Santa in our newly unwrapped matching pajamas on Christmas Eve.
Then life happened & I'm like…oh just forget it. The first few years we were always going to a family gathering on Christmas Eve and by the time we got home…Daynie was asleep!
Seriously..we are always running everywhere all the time around the holidays it doesn't feel like we have time to just enjoy it….or even just enjoy it with our little family.
& especially on Christmas Eve. We usually either have a Christmas to go to or host it at our house…by the time everything is cleaned up we are rushing the kids to bed because we know we (and by we I totally mean ME) have hours of putting shit together & setting up.
Where is that fat man anyway & why am I always stuck doing his job?
I guess you can say I'm a little over the Christmas thing.  It sucks me dry physically, mentally, & financially.
Danny's family does have one MAJOR Christmas tradition though…BINGO.
Yes…his WHOLE family gets together…and brings a buttload of food & a buttload of Bingo prizes & then they stuff their faces and get their Bingo on. And Bingo in his family is quite the serious deal….for about 20 min.
Last year's Bingo is where I got Hippie Santa as a prize!
And Daynie found her calling as a Bingo caller:
You can check out the whole post from last year's Bingo HERE & all the Hippie Santa peace pics 🙂
AND Don't forget to enter the big big Holiday Hoopla Giveaway!!